Guest article from Untravel.com
New Zealand packs quite a punch for its size. It absolutely has it all: mountains, lakes, glaciers, coves, beaches, cities and more. It's a playground for backpackers with so much to do in a dynamic landscape, be it adrenaline-pumping adventures, swimming with dolphins or jet boating through narrow canyons. The hardest part is deciding which adventure to choose!
But all this comes with a hefty price tag, which calls for a bit of extra planning if you're looking to travel cheap. We have compiled some tips to getting the most of the country's finest attractions, and also saving some valuable New Zealand Dollars (NZDs) as well.
Choose the right time to fly
First, even though there's no right or wrong time to see this amazing land, the winter (June–August) sees the least amount of tourists flocking in, however prices remain high at resort towns with ski slopes. Some parts of the country will be closed these times of the year, though most major attractions remain open year-round. The shoulder seasons (March–May and September–November) present great accommodation and travel discounts. Shoulder season also means you get to experience the amazing weather, such as the fresh first bursts of spring arriving.
If you want a good airfare deal, it's almost always better to book as far ahead as possible. You get the cheapest flights during May–June, and there are some extremely competitive fares if you book early. It's also wise to fly on a secondary, more indirect route.
Say no to corny attractions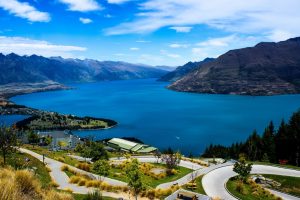 From skydiving (NZ$339-439) to kayaking (NZ$125-140) to a Hobbiton Movie Set Tour (NZ$ $120), New Zealand attractions cost a ton of money. Research, research, and do more research before going haywire splurging on fun. Choose wisely which activities are worth the price and which ones you can live without.
New Zealand nature experiences are magical. Whether you're a nature lover or not, a trip to this amazing country provides you with an opportunity to unleash yourself and do something extraordinary, with lots of activities around. It has some of the world's best hiking trails, geysers, boiling mud pools and huge volcanic craters. Charming highways, lagoons, falls and coastlines abound as well. Go bird watching, lounge on the beach, explore botanic thick woods or gardens, take a dip in the refreshing lake, enjoy the views from the tops of mountains and deep valleys; believe me, you won't regret missing out on paid activities. After all, the best things about all these adventures is that they're free!
Stay at hostels, motels, and lodges
The cost of accommodation in a 4- or 5-star hotel can cost anywhere between NZ$200-300 per night. If you're trying to minimize costs while backpacking, hostels and motels tend to be a lot cheaper, offering superb value to backpackers. New Zealand has a network of numerous backpacker hostels (not more than NZ$120) ranging from traditional to up market hostels, that have their own bars and restaurants. Homestays, farm stays, lodges, caravanning and camping are other forms of appealing accommodation alternatives.
To truly live like a local, rent a home or apartment on AirBnB or Bookabach. Home stays usually offer you a room or two where you can take time out and relax in a family environment with a homestay family. It's a one-of-a-kind opportunity to immerse yourself in Kiwi culture and language. If you choose a farm stay, you are welcome and encouraged to spend the day helping in farm-bound tasks. Couchsurfing is also an option in some of the main tourist centers like Auckland, Christchurch and Wellington. Check TradeMe, Seek and Backpackers Board, Bookme, Eventfinda and other local tourism sites to learn more about travel, accommodations and regular happenings.
Take the bus
A bit of extra planning will do a world of good for backpackers. Renting or buying a car can be pricey. Buses will be your cheapest option in cities and rural areas. Intercity and Mana Buses provide most of the bus services, and offer inexpensive rides to a network of destinations around the country. To see local attractions, travel passes with discounted rates are available at cities like Auckland and Wellington. Search for Intercity Buses' flexible hop on/hop off passes to cover New Zealand's top must-sees. If you're dead set on travelling, consider renting a campervan. It will be cheaper than hiring a car.
Be your own chef
Some say the pleasure of travelling is in eating and trying out new food. In New Zealand, eating out is truly a delight, and you will find some excellent hotels serving delectable dishes to enjoy, especially for seafood and burgers. Varied, flavoursome and served fresh – the food options in New Zealand are exciting and delicious.
Unfortunately, the prices are abysmally high. You might find yourself spending anywhere from $NZ8-15 for breakfast and $NZ20-40 for lunch. Imagine how much you'll be forking out if you're eating out three meals a day?
On the bright side, the Korean, Chinese and Japanese dishes are surprisingly affordable. Check out Zomato to get  an idea of how much you'll spend at a typical café, bar or restaurant.
Want to save on food? Most hostels and domes have cooking facilities so, get to cooking. If possible, cook in bulk and freeze a part of your meal. It is best if you can go for the unbranded products from stores, as it is much cheaper.  Stick to the supermarkets rather than the overpriced convenience stores. There are giant supermarket chains and grocery stores that usually have deals and discounts for members. Pak n' Save, Countdown, and New World are some stores which serve member cards for free. This guide provides a look at how much certain staples, such as egg, milk, and fruits and vegetables, cost at New Zealand supermarkets. Farmers markets (every weekend) are the cheapest place to get fruits and vegetables and other fresh items.
Except in exceptional circumstances, New Zealand tap water is safe to drink. Tap water is potable throughout New Zealand, so you don't have to spend that bit of money on bottled water.
New Zealand truly is every backpacker's dream. Make the most of it and keep it budget-friendly by doing your research on airfare, travel accommodations, transportation, activities, and food/drink. Then, enjoy everything this wonderful country has to offer.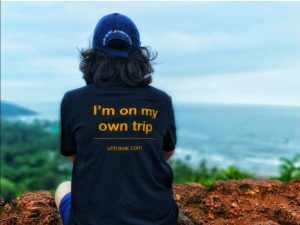 Stuti is a travel enthusiast who works as a writer for un[travel]. Her appetite for travel isn't limited to seeing places, she loves to hear the stories about the making of a country and go deep into its cultural milieu. She believes traveling is a privilege and thus tells her travelling stories through her writings. She believes that writing has the power to change the world and the power to connect. She can be reached at shuklastuti1994@gmail.com.
---